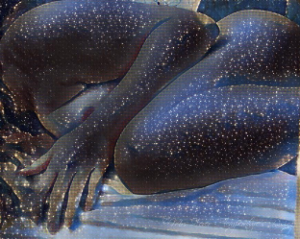 The only place where the smartest and hottest sex bloggers are featured under one roof every month. Whether you're looking for sex journalism, erotic writing, relationship advice or kinky discussions it'll be here at Elust.
Want to be included in Elust #106 Start with the rules, come back May 1st to submit something and subscribe to the RSS feed for updates!
This Month's Top Three Posts
Featured Post (Molly's Picks)
Readers Choice from Sexbytes


Erotic Fiction
Game On
Rites of Passage Training – Sensual Details.
More than Friend's: Chloe's video
Molly: The First
Your Canvas
Sometimes I talk too much
His Dirty Rhythm
In case you didn't get fucked last night.
Gossamer
Cataclysm
The Girl in Fishnets


Erotic Non-Fiction
Let's Play a Game
Abandoning the Sofa
Smacked around a bit
Fuck You [Redacted]


Sex News, Opinion, Interviews, Politics & Humor
Meet The Desperate Eye Of Censorship
The Catastrophe of Ageing


Body Talk and Sexual Health
What it's like to model nude for art classes
Tip Your Artists


Thoughts & Advice on Sex & Relationships
Life… grief, depression and disability
Living with Chronic Lyme Disease
Welcome


Thoughts & Advice on Kink & Fetish
The edge of glory
F/m Reader Q&A (audio with full transcript)
Teasing & Torment
Guest Post: Interview with Violet Fawkes


Events
A landmark event for MPB - Public Play


Poetry
-07.04.18_13:49-